Sossus Dune Lodge Sesriem
Welcome to Sossus Dune Lodge in Sesriem Namibia, for all your accommodation needs.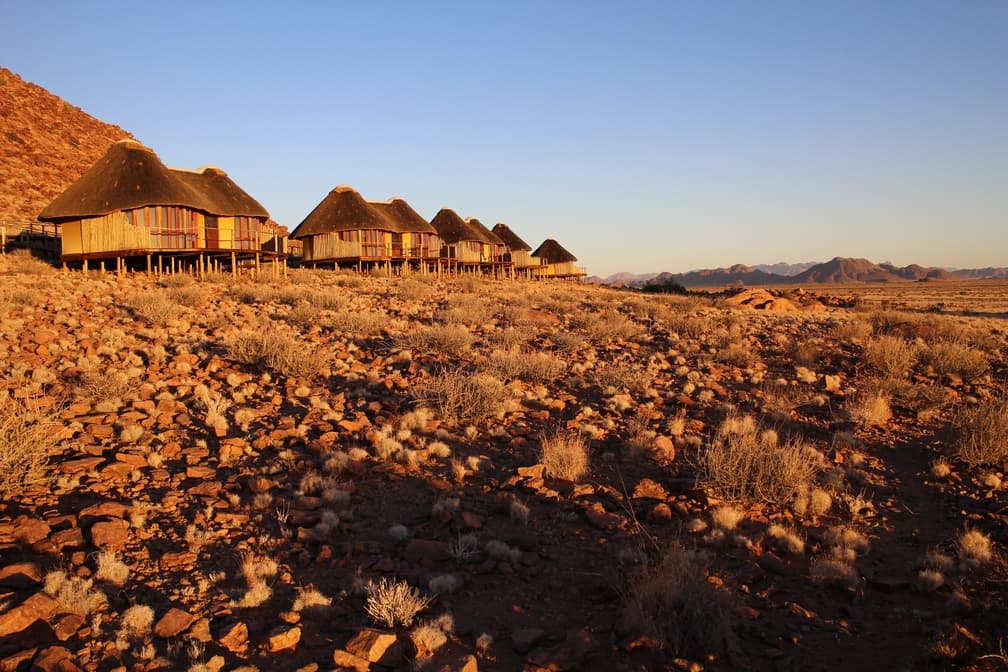 Sossus Dune Lodge at Sossusvlei offers quality accommodation in Sesriem Namibia for holiday or business travel.
Situated within the Namib Naukluft park at Sesriem, guests at Sossus Dune Lodge benefit from being able to reach Sossusvlei before sunrise, and to stay until after sunset. On their return after an exhilarating day in the Sossusvlei dunes, guests can relax in the tranquillity and splendour of the Namib Desert, under the spectacular African sky.
Built in an attractive 'afro-village' style, and in an environmentally sensitive manner, using wooden frames, canvas walls and topped by a thatched roof, Sossus Dune Lodge offers guests an evocative and life changing experience.
The chalets and facilities at Sossus Dune Lodge are linked by raised wooden walkway. The wooden walkway that interlinks the chalets leads to a central area, with a restaurant, lounge, bar, sunset deck and swimming pool, offering a great place to relax and take in the breathtaking desertscape.