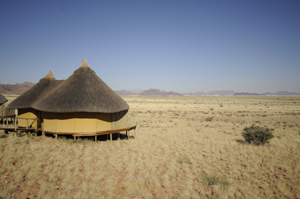 Built in an environmentally sensitive manner, primarily from wood, canvas and thatch, in an attractive 'afro-village' style, Sossus Dune Lodge will offer guests an evocative and life changing experience.
Situated within the park, guests benefit from being able to reach Sossusvlei before sunrise, and to stay until after sunset, and on their return after an exhilarating day, to relax in the tranquillity and splendour of the Namib Desert, under the spectacular African sky.
read more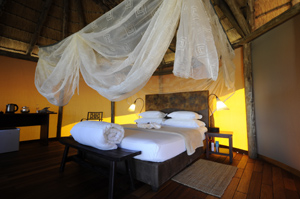 Accommodation is offered in 25 spacious chalets thirteen on the left of the main area, with views of the dunes, while the other 12 chalets, on the right of the main area, have a view of the mountains and the Sesriem Canyon.
All chalets are built in an eco-friendly Afro-style manner using wooden frames, canvas for walls and topped by a thatched roof –similar in style to the the Ovambo Traditional homesteads as found in the northern parts of Namibia.
read more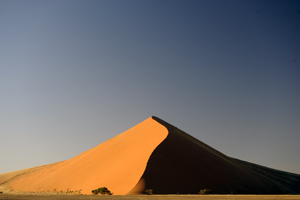 • Namib Desert Sossusvlei drives
• Sossusvlei sunset drives.
• Guided nature drives.
• Namib by night - guided after dinner stroll and stargazing.
• Guided walks to the Sesriem Canyon
• Dune 45 and the Petrified dunes
• Excellent photography opportunities
read more